National Shrine
Te Ara a Maria: Mary's Way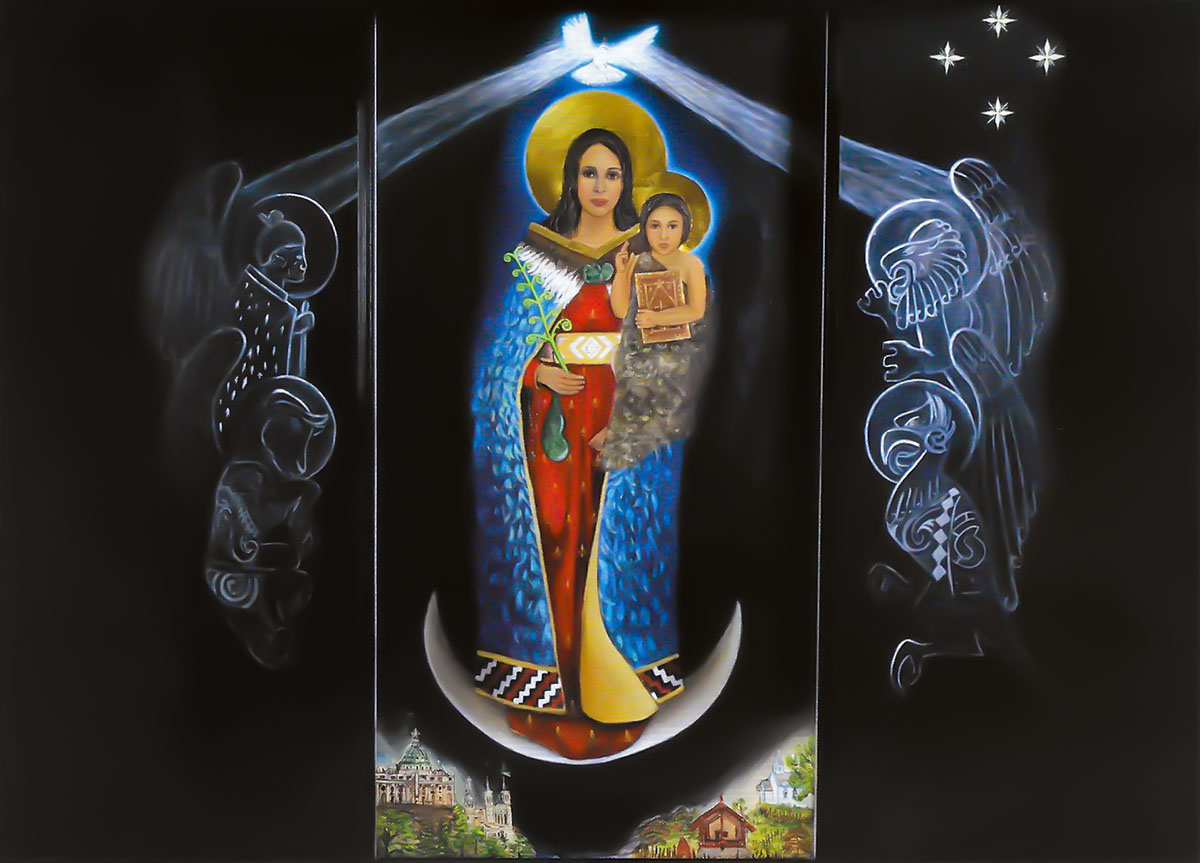 New Zealand was first dedicated to Mary as 'Our Lady Assumed into Heaven' by Bishop Jean-Baptiste Pompallier when he celebrated the first mass in New Zealand at Totara Point in the Hokianga on the 13th of January 1838.
In a pastoral letter about the 1838 dedication of the country to Mary, the New Zealand bishops wrote: "Bishop Pompallier placed our country under the protection of Mary as she is now – alive, body and soul, rejoicing in the happiness of God's kingdom."
On the Feast of the Assumption, 15 August 2021, all the country's bishops gathered in Wellington for a Mass to renew Bishop Pompallier's 1838 dedication of Aotearoa New Zealand to Our Lady Assumed into Heaven.
The bishops have commissioned an artwork of Mary by Christchurch artist Damien Walker of the Studio of St Philomena. The work is currently touring New Zealand on a hikoi around each of the country's six Catholic dioceses. After the hikoi has been completed, the work will be on display in the baptism alcove of St Mary of the Angels Church, the confirmed national shrine to Mary.